Listening and collaboration are at the core of effective service. These values are also at the center of our customer service consulting approach and allow us to tailor solutions to your unique needs. We step into your shoes, roll up our sleeves and immerse ourselves, to understand your organization, then work with you to design your unique service blueprint and infrastructure.
DIAGNOSTICS & PROGRAM DESIGN
Recognizing that every organization is unique, we listen to your Employees, to your Customers and to You. We review your data to identify trends, evaluate performance and uncover opportunities for improvements or changes
CUSTOMER COMMUNICATIONS - PROACTIVE & REACTIVE
Your customer communications strategy is very important in normal and abnormal situations. With an understanding of your business and goals, we help to design a fully-aligned strategy to enable quick reaction or proactive communication based on the situation. We consider the service interactions and communications warranted across various situations, channels and touchpoints and provide assistance developing the appropriate correspondence.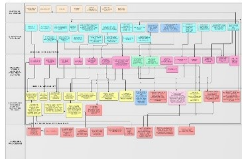 Consistently great service is achievable. Our training is tailored and designed to change perspectives. We help each member of your team understand their value, role and how they contribute to great customer experiences. We give them the knowledge, skills, and competencies that will increase their performance and success, leading to better overall experiences for them and for your customers.
Training topics include:
Responsivness & Empathetic Service

Problem Resolution & Service Recovery

Challenging, Harassing & Abusive Customers

Customer & Employee Journey

Personalized & Memorable Experiences